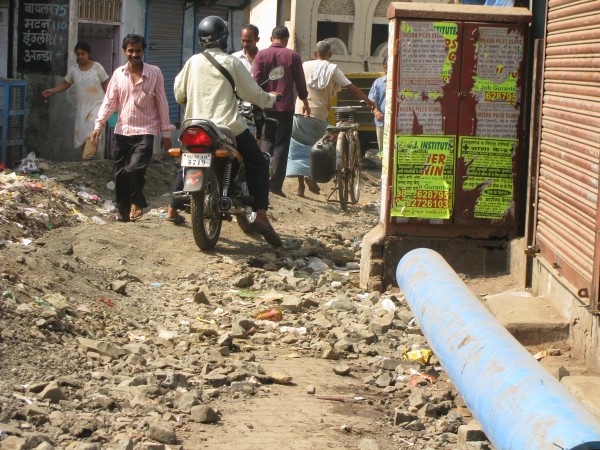 March 2009
I head towards my office one morning just to see that things have changed dramatically overnight. Some water pipeline is being laid and the whole road is being dugged. The constant drilling along with a hot summer can really irritate a peace loving geek.
And a couple of days later I find myself dirt biking my way to office. The rubble laid next to the dugged up road with stones all over …
Though its not too difficult climbing them on my bike, but people on the streets and cycles made things a little tricky. Thankfully the pain of drilling machines all day just under my nose was over in some 10 days, I though it would go on for months… Here are a few shots and a video.
I remember the Titan guyz asking me if I can dirt bike (during the dirtbiking with John Abraham promotion) and I told them that biking in Mumbai prepares one for almost anything!