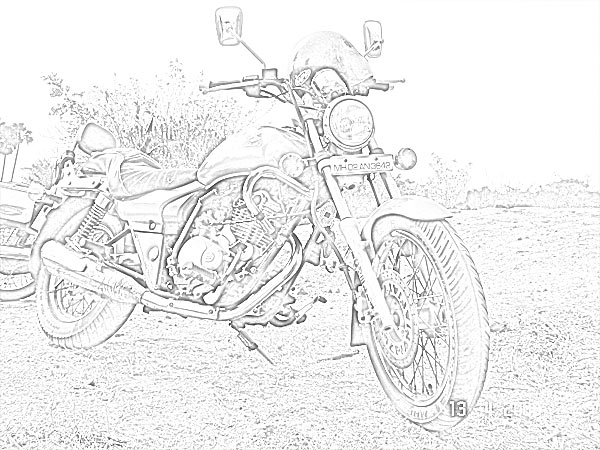 Having sold my Avenger a little over a month back, I am getting used to a new lifestyle depending on public transport. After 4 years of non stop biking adventure, here is a new turn to life; Life without a Bike 🙂
A motorcycle is an amazing companion and as I always realized it adds a lot of flexibility and efficiency to ones movement in a crowded city like Mumbai. Though it has its own share of risk, troubles in rains etc etc … its still the coolest thing I ever owned: A bike
So what does this Life Without a Bike bring?
Autorickshaws: The amazing three wheelers of Mumbai are my best companion now. Something that bikers truly hate on roads. As a biker I rarely had to take an auto, but things have changed now. This post can well be titled on 'Life traveling in an autorickshaw'
.. I actually discovered some weird auto rickshawas. Like one with a TV? yeah!! More on that in a future post.
Previously on occasional trips in an auto, I used to hand over a 10 rupee note to the rickshaw driver even for minimum fare (that's Re1 Tip). But since I now make 2-5 trips daily in an auto rickshaw now, I stopped doing that.
I can also attend all calls while traveling, check my SMS and Tweet from my mobile (along with reading blogs) 🙂 . Interestingly during the initial days in a rickshaw I would let the phone ring in my pocket, before realizing that I can actually answer it now … (unlike the bike where I had no option to answer calls)
Another habit I have developed is of texting unnecessary (now being replaced by mobile twitter). So things that can be discussed on the Instant Messenger, email etc, I would actually sit in the rickshaw and compose SMSes for those things. Killing time ….
I have learnt about this new cool autorickshaw by TVS. It has nice plastic dashboard, different gear switching technique,

250cc

200cc engine (hope my memory is serving me right on this), mobile charging points etc.
I have now started to plan my travels. With a bike there was a unique convenience to drop in anywhere any time. So if I am to visit 3 locations between Vile Parle and Jogeshwari, I could cover them in any order on the bike. But now I need to consider the traffic, time, routes etc. >> at the same time —  (During rains when getting autos is a pain) … Rickshawalas are usually used to hearing one place as destination before accepting or denying, but I might be the only one who gives asks them for 2-3 destinations at a time.
Catching a rickshaw is an art. You need to realise that there are other people around you looking out for an auto. You need tactfully place yourself and wave to the rickshaw wala.
Over the past few days with problems catching a rickshaw, I have realised that whoever taught these autowalas how to say 'NO' is probably the best teacher on planet earth!
I occasionally remind rickshaw-walas that there is a GAS station near my place. So if they are running low on CNG, they should go there for a refill…
I have also noticed that my love for friends who own a car has suddenly increased 😛
And if you are wondering why I sold the bike … here are a few speculations (choose your favorite 😉 ):
My girl didn't like bikes (I am planning a car)
Recession
The sprained shoulder / ankle
It wasn't sold, it was stolen 😛
I got bored
mere sapne mein raat ko maa santoshi aayi, aur bola beech de
(This post was composed in parts on my mobile …. while traveling in auto-rickshaws)