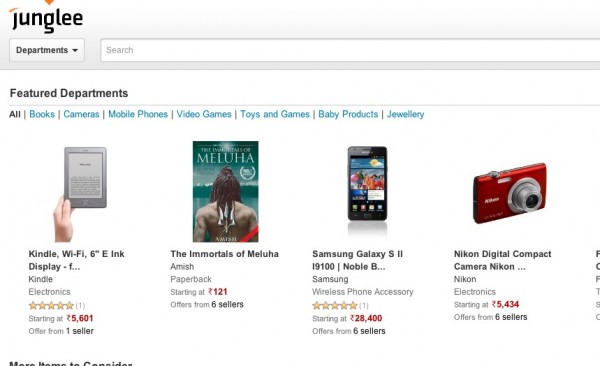 This morning I wake up with yet another ecommerce launch and this is the much hyped entry of Amazon in India. People may like, hate or justify the current model that Junglee (Amazon) has adopted and we can all speculate on what would the future be. But as a consumer, a retailer and a user of these same ecommerce sites since over 10 years, I am saddened to see that Amazon makes a mistake that the Indian ecommerce scene has long forgotten.
The very first mobile listed on Junglee.com, a Samsung Galaxy SII is priced at Rs 28,400 on the homepage. A quote lower than what Pricebaba shows for Mumbai and given that most reputed sites are listing the SII for over Rs 30,000, this is a fantastic offer. But wait, click on the thumbnail, and then click again on the seller information page of the lowest bidder and you shall see this

… and if you clicked Visit Seller Store instead, you will notice this only on the checkout page of a site that is at best, Web 1.0.
Charging shipping extra is fine. Charging extra for credit card transaction is ok. But after several clicks quoting me Rs 1998 as Tax is not. Lucrative advertising with hidden charges is a practice most e-retail players gave up sometime back. Amazon has work in hand to curate the experience I get on Junglee. The 'we are a platform' wordings hasn't worked for eBay as an excuse to compete with the ones who are really delivering a good experience, there is no reason Junglee would be an exception!
Welcome Junglee, You Have Work To Do! 
Disclaimer: Pricebaba is my venture.