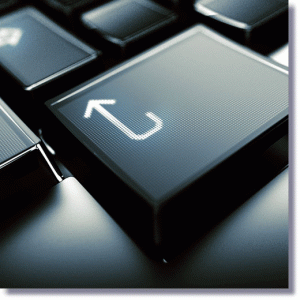 OK, I haven't written much about my days in college and school. But today I was editing a PPT after a long time and it reminded me of the Computer Lab at Bhavans College (where I did my BMS from). The supervisor of the Computer Lab was some fat lady and it always appeared to me as if she has a fight with her husband before coming to college.
So it so happened, once I was sitting in the computer lab (not a v hi-tech lab, I would rather compare the systems there with my school time pc and printer) with a few friends editing some Presentation …
And this lady walked in. She comes to us and inquired what we are doing, I promptly answered "working on a PPT", and the next words that I hear is "Get Out of the LAB". Not this left me surprised. I said her again "I am working on a PPT!". But she insisted on me leaving. I walked out and never ever came back to that LAB again. My groups completed the PPT (I had completed the difficult part already I guess :D), but to be fair to that lady, she must have heard me saying TP (but i said PPT twice) or propably she doesn't understand the meaning of PPT. Whatever, the factor I mentioned above might be the reason, my intitution was probably right (she had a bad fight at home everyday…!).
Anyways, the cybercafe out was better. Pay and Use! Don't know why these people take money for Computer Labs and Industrial Visits when we never had any…! I guess the reason I never got too engaged with college life and activities coz IT WASN'T WORTH IT!
And the best part was when a few weeks later there was some problem in a Lab computer and sent out an SOS to me. Off course I didn't go, you ppl already know main aisa hi hu!
As always, you are invited to leave your comments below. Cheers