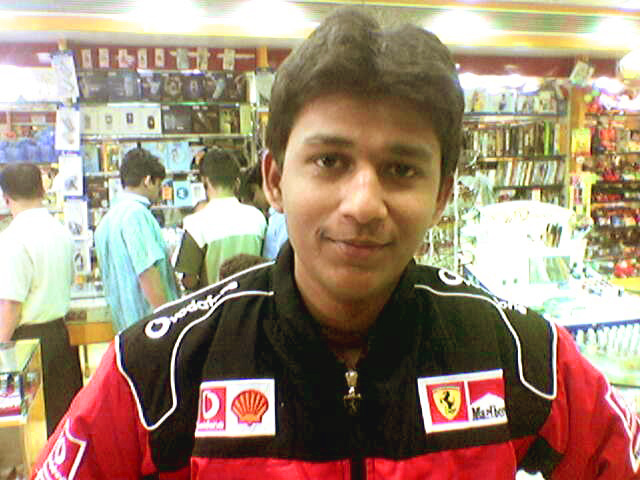 2006…iguess
Ok ppl, Rains are almost over and here is my shopping list for the Winters
A new Jacket – I have a Ferrari Jacket which I really love. I still don't belive it that MY MOM bought it for me while we were out shopping for something totally different (Never in my wildest dreams I can imagine her allowing me to get something fashionable costing that much). But It has been very close to my heart since over 3 years. Just recently I reduced some weight to fit in that Jacket better … But its Old now, A Zip chain has a small break (though it functions perfectly) – thx to an asshole who has to pull it so hard that it damaged the chain … I really hate you for that Ibby! And also since it has now been autographed by John Abraham (no not the actor, the BIKER!), I would like to preserve it. So hunting for a new one, has to be good and something that I can regularly wear during my Night Rides in the Cold.
New glares – I have spent royally on these… I have had a DIOR, CK, Carrera (ah i loved this) and FastTrack  when it launched. Currently I just have those black FastTrack aviators that Titan (Johnny) Gifted me during the dirt biking contest. But I want a light shade for the winters … preferrably Blue!
I want to buy a Guitar 🙂 – No I don't know how to play it, but I WILL LEARN. And maybe a Violin after sometime…
My birthday is coming up this January. And after a lot of years I am in Mood to celebrate it. So I really wish to have a NEW BIKE then… Maybe a R15 or something else … Lets see! Not sure on this one.
Your suggestions welcome below…