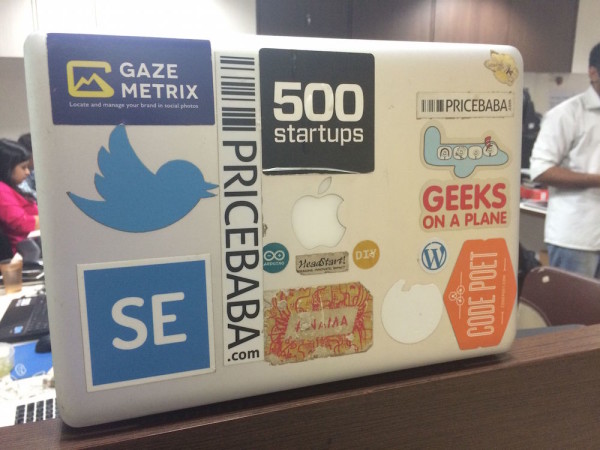 I got my first laptop in 2010 during a trip to US. Having been a desktop only person and managing my college projects / work from home or cyber cafes until then, I was thrilled to be an owner of the MacBook Pro 13". Back then my decision to go for the Pro vs the Air was influenced by several Mac lovers. While I really appreciate a light weight machine that the Air would have been, the MBP was a great choice for me lasting almost 5 years. I was a full time writer back then with a lot of video editing and typing being part of my computing. The MBP served more than well all these years. In fact, even today it is fully functional with upgraded RAM (8GB) and an additional 128GB SSD to support the 250GB regular HDD. Safe to say, Apple has a customer for life — at least for laptops.
Last week I treated myself with a new MacBook Pro Retina. My 2010 MBP while ageing, was good enough to last another year, but it died on me and in panic I bought a MBP Retina, only to figure that the good old 2010 MBP was back to life after a simple disk repair. I assumed that a 5 year old machine might have developed a serious hardware problem and gave up on it 🙁
However, given how much large screen computing I do, I couldn't have made a better mistake. The MacBook Pro Retina is everything I missed. It's almost as if Apple fixed everything I could ask for.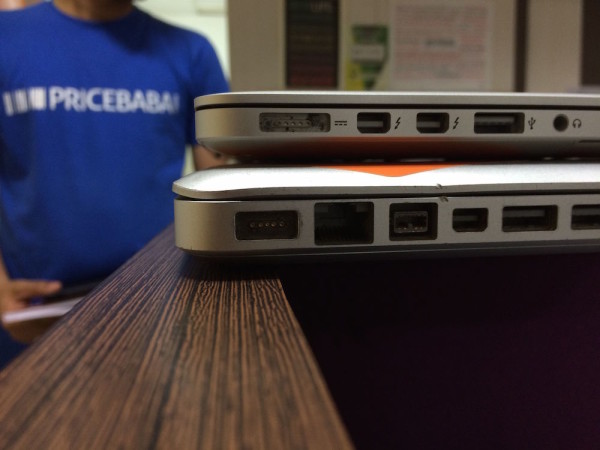 It's got a much faster 512MB SSD, a brilliant Retina Display, Thinner & lighter design and good battery life. It was hard to quantify how much difference the Retina display makes, until I spent 15 mins working on my old MBP. Its display now appears awful to me. After all these years of hating so many Windows laptop displays compared to my MBP, I now find it to be hurting my eyes. That's what a Retina Display does to you.
Apart from that Apple has fixed some my major frustrations in the MBP Retina. While again I choose a Pro over Air, this one is MUCH thinner without an optical drive and somewhat lighter too. It still isn't the ultimate portable system I would love to have, but I think the best balance of weight and power I could have asked for. The MBP Retina is all SSD, so no waiting for the HDD to shut down when putting it to sleep and file transfers are visibly faster.
In some ways the MBP Retina is totally un-Apple. How can Apple give you everything you wanted? An HDMI port, SD card slot & 2x USB ports. Over the years, I absolutely started to miss an HDMI port on my MBP and after missing the VGA adapter in so many meetings, I started to hate that bit even more. The most frustrating aspect of the old MBP was the USB ports being so close to each other on the same side of the system, that I could only use one of them at a time if the cable or pen drive connected was a bit thick. It was a MAJOR frustration that Apple fixed for me in the MBP Retina with both USB ports being on different sides.
For me, productivity is often about spending countless hours on my laptop and the MBP Retina brings the same old reliable keyboard, Mac OS X and Trackpad that I have always been used to along with some very welcome design, performance and functional changes. One thing has changed over the last 5 years, my role now requires me to spend more time off the computer taking meetings or reviewing work done by others. But every opportunity I get to go back to my desk, I cherish two things now — the few hours of 'productive work' and being able to spend time with this beautiful machine!