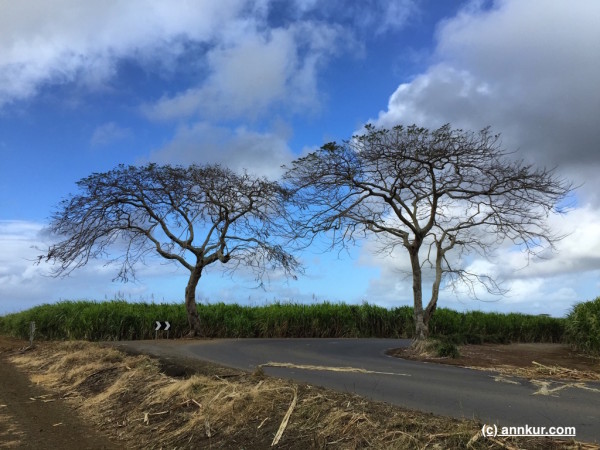 An island country that is probably as big as Mumbai + some surrounding areas, Mauritius is THE Honeymoon destination. So much so that every third couple there might be on Honeymoon. So as it happened, I made a ~10 day trip (Yes, Honeymoon) to Mauritius. Here are some notes & postcards from my travel that may help you.
The Curious Case of Many Temples
Mauritius has a ton of folks whose family shifted base there from India many generations back. So Indian tourists are liked & locals will resonate with you. Many folks in Mauritius make an India trip to shop for weddings and carry back a huge list of stuff ordered by their friends! [Yes I Smell Business Opportunity Too]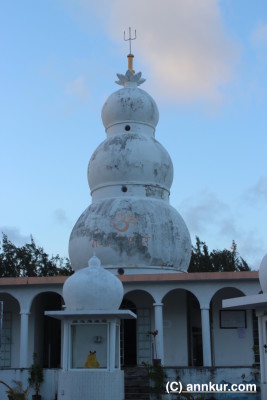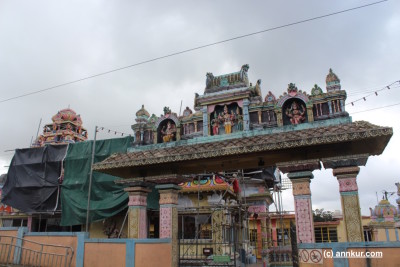 The density of Hindus in Mauritius (while people keep mentioning different figures ranging from 50% to 90%) can be gauged from the no. of temples you see across the country. I kid you not, one temple seen every 10 mins when zipping across the country on a bike. These temples (at least the ones I saw) are simply called Hindu Temples & have all gods in there. No speciality. My cab driver / guide Anup seemed a little surprised when I asked him which god do these temples belong to, he just said 'All'.
Coca Cola
Coca Cola I bet makes a killing in Mauritius. People & specially the youth would often be seen in restaurants with a bottle of Coca Cola in hand. This is very unlike India. I am told it's much like the West, but I somehow don't recall so many people in Mountain View / SFO grabbing a cola in hand. But then I haven't seen enough of US either.
The Country, Weather
The country is filled with Sugar Cane fields. I am told Mauritius is a big exporter of Sugar but funnily they themselves import Sugar for consumption, yes LOL. I did see a Alteo factory (from outside) there. They seem to be a big thing. And for the ones asking, yes you do get sugarcane juice there at some places, my friend Anup calls it sugar syrup.
In July (my trip was towards the end of the month) the weather is pleasant, much cooler than what it is in Mumbai (averaging around ~20 degrees) and it drizzles often. The rains aren't an issue at all, but it is very windy in the east coast. We had a tough time balancing ourselves during the underwater sea walk for this reason. The west coast is much calmer when it comes to winds.
If you are planning to carry a jacket, a Windcheater may be a good idea. Both for the drizzle and the winds of course.
Quick Tip: For Indians taking a tour of Mauritius. Your cab driver would mostly take you to an overpriced restaurant called Ebony. That's avoidable 🙂 You can find other stuff that is more Value For Money.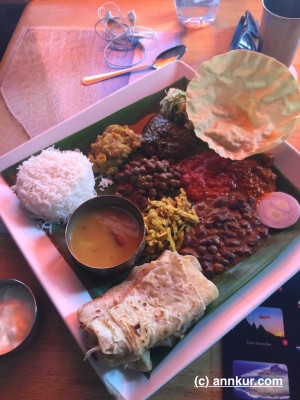 Internet / Data / Mobile Connection
Internet connections in Mauritius is at 100 Mbps. That's crazy cool. I uploaded over 14GB worth of images to Google Phones Backup by leaving my laptop occasionally connected to the internet. Your hotel / resort is likely to have a good connection! 3G on phone works fine too.
We took EMTEL SIM cards for ourselves from a local shop. You pay Mauritian Rupees (MRU) 99 for 1GB of data valid for (I think) 7 days. It translates to ~INR 200 / USD 2.5 which is pretty cheap. Calling rates were decent, calling back India was MRU 1-2 per min. On data & phone charges, it is worth noting that roaming in Mauritius is very expensive. Unlike US and other countries, Indian telecom operators don't offer any good packages for travelling to Mauritius. Rs 50 / Rs 100 / min kind of rates are common for Mauritius roaming. So you should take a local SIM as soon as you can.
Converting Currency
While online we read a lot of rates quoted in Euros, we were carrying USD with us and the same was easy to convert. Buying MRU directly from India may be expensive (i.e. if you find it at all). So best is to take Euro or USD with you. My belief was that exchange rates at Airport & Hotel would be very high so I should find outlets elsewhere.
I found Thomas Cook outlets even in somewhat interiors (our first resort was in east coast @ Tour d'eau Douce) and got MRU 34 for 1USD. The rate on XE.com was (I think) 35.5. The hotel was offering MRU 30 per USD so this was much better.
Quick Tip: I was later informed by another traveller that the Airport exchange counters were offering MRU 35 or more for every USD. And to my surprise, I managed to negotiate MRU 35 per USD from the same Thomas Cook outlet, they generally offer a better rate if you convert more currency together, say USD 400-500 & offer notes in denomination of 100.
The third time I went to exchange currency in Wolmar (Flic en Flac), I offered just one note of 100 USD and told them I will come back to exchange more later, so they gave me a rate of MRU 35 (plus receipt from previous transaction helped). So all in all, currency exchange is not an issue generally, just don't pay a bomb for converting it at your hotel which can set you back by 15% or so depending on where you are.
Airport Transfers, Car & Bike Rentals:
It is advisable to get an Airport Transfer booked in advance, just search for taxi providers in Mauritius on Google and contact them on email or Whatsapp. Almost everyone uses Whatsapp in Mauritius. The agencies are small and the mobile no. listed on the website would be available on Whatsapp. General cost is MRU 1500 from Airport to Hotel or vice-versa. You can negotiate MRU 1200 with some providers.
Getting Car & Bike on rent is easy. I got a bike for all the days I was there. While it is not great for longer drives (for which we called a guide / driver), bike gives the flexibility to go out for food, quick outings, bit of shopping or just exploring the country on your own. We paid roughly MRU 600 for the bike rental in the east coast and then MRU 400/day in the west coast. Our provider around the east coast did minimum documentation & took no deposit, whereas I kept USD 100 deposit for the second provider. Both hassle free largely.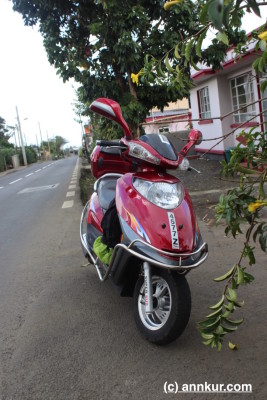 Curiously you are supposed to wear a fluorescent jacket (2x provided with the bike) when riding it during evenings in Mauritius. Seems to be a safety regulation. Both riders should also wear a helmet (of course). I got a Honjui from the first provider and a much hyped Suzuki from the other. Both were decent, while Suzuki was said to be a Japanese model & much more expensive, I found balance on the Chinese Honjui better. Both were 125cc and it really doesn't matter which one you get.
Car rental agencies are plenty, both online and even via your hotel. Since I didn't explore car rental by myself, can't guide on that much. Rates should be in the range of MRU 1000/1100 per day though. The car with driver we hired charged us MRU 2500 / day for the first time and MRU 3000 / day the second time, while the regular cost should be MRU 2200-2500. We paid higher because we insisted on the same driver coming from east coast to guide us through the west coast and south of the island. Our man Anup also doubled up as a great photographer (see below). He stayed with us for the entire day and until late evening to explore casinos in Port Louis which are more fun post 9PM.
Here are a few services I used:
As-siyaaha (Taxi & Tour) Mauritius / +230 5 475-4200: I used them for Airport transfer, they were priced the lowest at MRU 1200 and the service was good. They also help with hotel bookings etc and promised better rates than online for the same. At least use them for Taxi, consider them for other things.
Anup (Near East Coast, Belle Mare) / +230 5 921-1558: Anup is our rockstar taxi driver, good music collection and he discovered his love for photography with us 🙂 We enjoyed our time with him.
Genius Car Rental (Flic En Flac) /  +230 5 761-8555: I used them for bike rental near west coast. They are professional and priced reasonably.
Nagesh (Mauritius Taxi, Belle Mare) / +230 5 790-8414: Nagesh runs a small agency that gives airport transfers, can help with excursions, renting bike or car. We used him for Airport transfer and renting a bike near the east coast. We got Anup via him!
Disclaimer: I made one small trip to the Island and interacted with these service providers a bit. So can share my experience but can't give guarantees.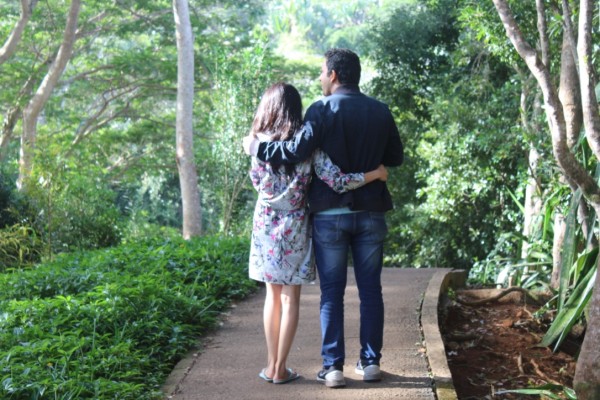 Our Photo by Anup
Water Activities & Photography
You may find it odd that both me and Prerna aren't swimmers and in-fact at least I am a bit scared of water. While learning how to swim is high on my list of things to learn (ever since a trip to Phi Phi Islands last year), we ended up going to an Island country!
So as expected we didn't spend too much time on water activities, but we did do a underwater walk on the seabed and para sailing near Ile Aux Cerf Island. Para sailing was short but the view of the Island was amazing. They were quoting MRU 600 extra for photography, so we choose to skip it. If you are carrying a Yi camera or Go Pro, make sure you invest INR 1800-2000 (~USD 30) to get bands that would allow you to wear it hands free. It would help you save good money on the extras people charge for photography.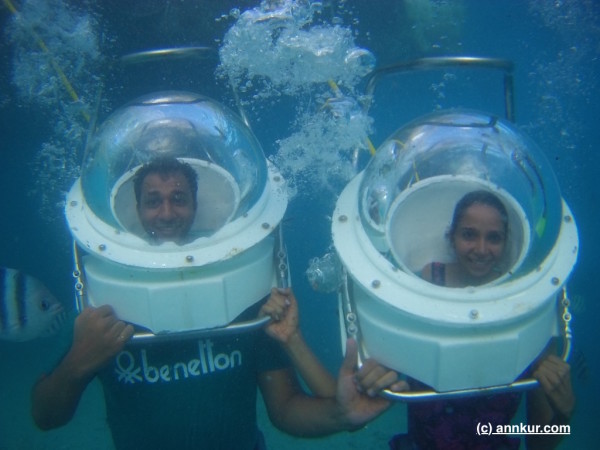 The underwater sea walk is much hyped and quite thrilling. However the east coast in Mauritius was very windy and it was hard to stand under water for us. The helmet and weights tied to your waist adds to the discomfort. It was good, but far from something we would call a lifetime memory. Perhaps another try for us is due when we aren't so scared of water and the sea is not so rough. We paid roughly (I think) MRU 3600 in total, including photography, in which the photos & 1 video alone costed MRU 1100.
Mauritius doesn't allow Jet Ski. Something I was really looking forward to. Guess Goa & Thailand it would be! [I was told of alternatives like a motor-able water car, but it didn't sound as much fun]
Casela
One of our better days spent in Mauritius was at the Casela Nature Park. There was plenty to do, chill out with the lions, feed the Giraffes, see half a dozen Peacocks and a bus Safari. We also did Zip Lining & a 4D show at the end.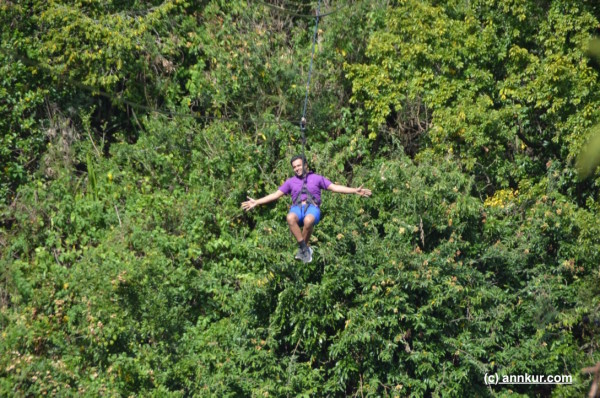 Casela allows you to pay for individual activities and get more closer to the animals. The park entry is MRU 750/person which includes a drive thru safari & you pay extra for other individual activities. There is a big line at the entrance for tickets and activities generally follow a pre set schedule throughout the day. The person at the ticket counter helps you plan the activities, which helped our anxiety of taking a ticket for an activity & not making it on time for it. You can also just take the entry ticket for the park and buy individual activities inside, though you may want to book early because some activities may be sold out.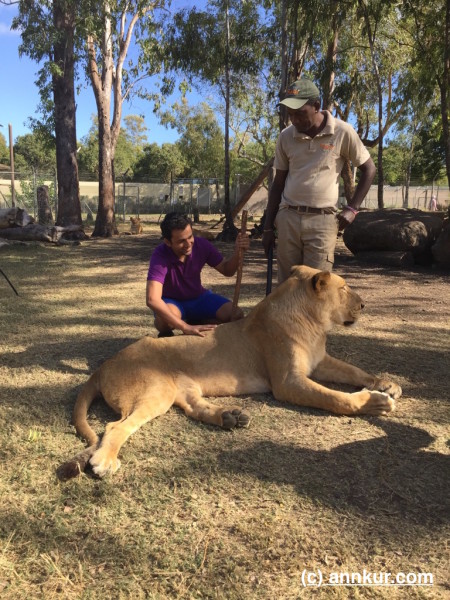 We did 'Interaction with Big Cats (Lions)'. There was an option for Cubs too, which may have been better given how scared some people can be to touch big lions & the attendants being over cautious. It was safe and at least I enjoyed it. Even managed to get a video of a Lion breaking free of a photo posing task 😛 and running at each other 🙂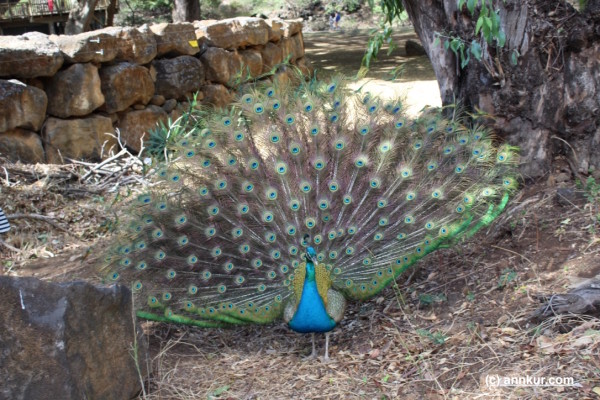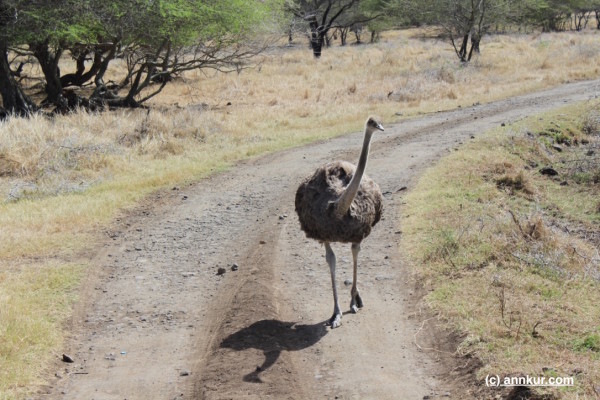 Zip-lining is cool. It included 5 Zip Lines at a good height. The folks organising this do a lot of hard work to ensure there are no incidents. However, unfortunately on the day we visited, one young boy ended up bruising his leg a bit because of some extra grease on the harness & a couple of folks didn't had enough momentum to make it to the other end of the zipline and needed some help to be pulled towards the end (the staff was super professionally trained & hard woking). Despite these, the entire group loved it and it was still one of the best things we did in Mauritius. The photos for Zip Lining were expensive, but we still took it!
Other Attractions & Vegetarian Food
We went to Chamarel 7 Coloured Earth, Curious Corner of Chamarel, an escape room activity called Dodo Quest, walk by the Port Louis waterfront and went gambling at Le Grand Casino De Domaine Les Pailles. Our guide / cab driver took us to several peaks, waterfalls and sight seeing spots.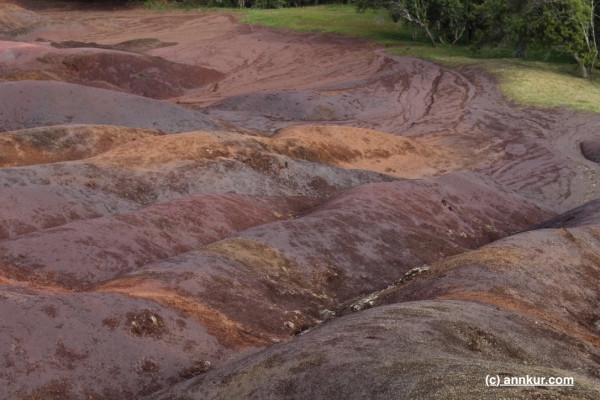 It can be a bit hard to find good Vegetarian & Indian food at Mauritius (of course). But Namaste restaurant in Port Louis was really good. For daily use the Girnar tea packets & some ready to cook Subzis (curries) we carried were life saving. At one of our stays the hotel dinner with *four* Veg options would have costed us ~INR 7000 for two people. We hadn't got a bike yet so going out to find restaurants wasn't feasible. Luckily on Prerna's insistence, I asked them to heat our ready to cook packet in a Microwave and give it to us. That was a big saving!
Speaking on Indian Desserts: don't bother buying Indian sweets there. Carry enough with you so that you can delight the local friends you make 🙂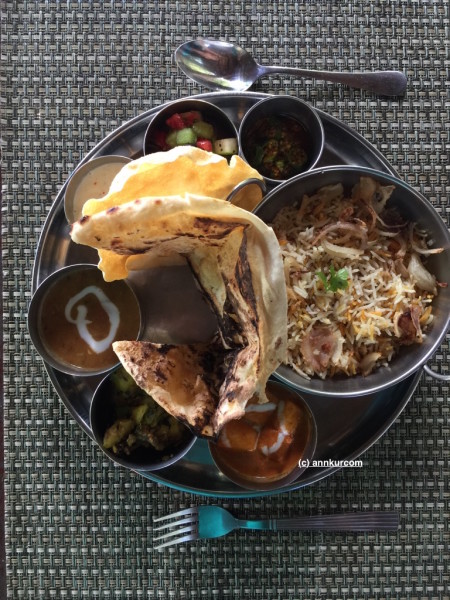 Indian Food at Masala, Ile Aux Cerf Island
Street Food at Flacq Mauritius
Tripadvisor works well for restaurant reviews, use it to the fullest. Don't go to a restaurant without reading reviews! Here is what happened when we didn't care to read reviews before going to a restaurant. Though I must say that the Police at Mauritius is helpful, feel free to approach them.
Our Accommodation
We stayed at Tropical Attitude in the west coast. This is a very good value for money resort with free trip to Ile Aux Cerf Island. On the east coast we stayed at La Pirogue, which is a good 4 star resort with a ton of in house restaurants & activities. I may review these hotels separately on Tripadvisor. We liked Tropical Attitude more because the staff sorta knew you given how small the place is, while at La Pirogue we were sorta lost, service was slow and the food was just too expensive for us.
The electric switches in Mauritius hotels allowed me to plug both Indian & US pin chargers. So it was pretty straight forward. You may still want to carry both, just in case you don't find both ports in your hotel.
The Dodo Bird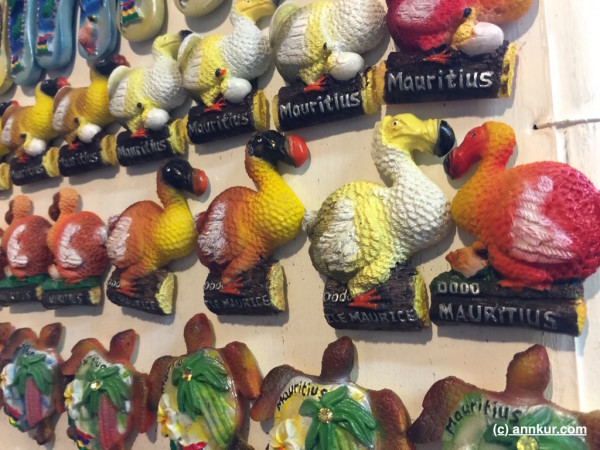 Dodo is an extinct bird that was unique to Mauritius and centuries later Dodo is still remembered. A lot of tourist attractions are named after Dodo & so are a ton of souvenirs. It is impossible to miss the Dodo mention if you visit Mauritius. I sorta didn't like how commercialised the poor extinct bird was and not many people knew its story in detail.
Trivia – Brands That I Came Across
Qinity, Nissan, Honjui, Suzuki (both cars & bikes), Being Human, Salman Khan, Jeep, Pekay, Hino bus, Jetha Tulsidas (Indian traditional women clothing)